There is plenty to see and do on this fascinating remote Scottish Isle, from mountain walking and biking to sea kayaking and rock climbing. Mull is home to spectacular wildlife, castles, beaches and remote moorland and mountains.
We are a 5 minute walk to the beach, which is a designated site of scientific interest with its unique geology, iron age fort and standing stones. Peace, tranquillity, wildlife, walks, good food from local produce are on our doorstep. We can also provide details and contacts for group activities and excursions and for local tour operators.
There are many beautiful walks up the mountains of Mull. Ben More is a Munro (3000 ft +) which can be tackled from north or south.
There are also many Corbetts and Grahams to test the most ardent walker.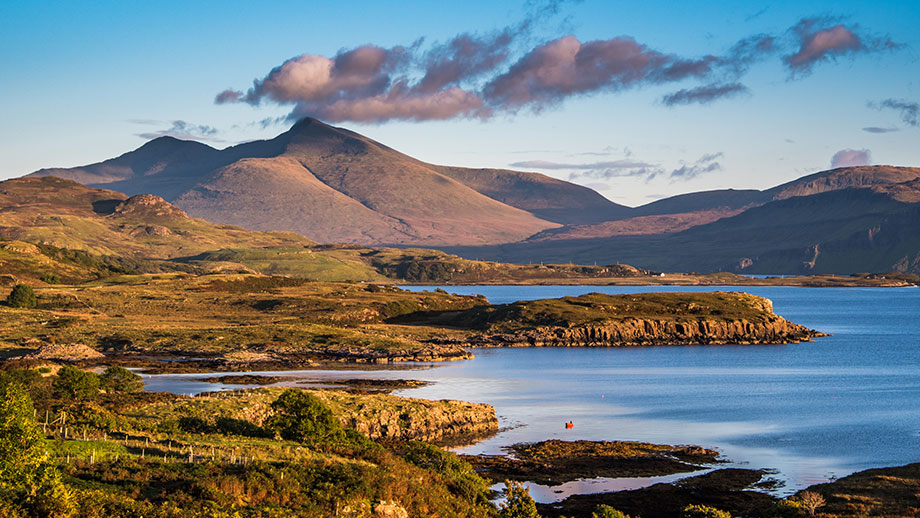 Mull has some exceptionally quiet roads round the coast and over the hills all of which are fun to cycle but for the more adventurous cyclist there are many tracks and paths to follow off-road.
Bikes are available to hire on the island.
The coastline is breath-taking just to look at from the shore but better still from the sea. There are caves and cliffs as well as an extra ordinary chance of seeing wildlife including seals, otters and whales.
The tides and currents are very challenging so care needs to be taken.
Eagles and other raptors enjoy the wild nature of Mull and the coastline is home to the reclusive sea otter which is a massive thrill to witness. Long lenses are essential if you want to catch a shot of them!
There are whales, dolphins and sharks to spot as you enjoy the sheer pleasure of a beachcombing walk where few others have been.
The Sound of Mull has a variety of different dive sites suitable for divers with a range of experience.
The main ship wreck sites include Hispania, Shuna, Thesis, Rondo and Breda, all of which allow you see the beautiful marine life up close.
If you fancy being adventurous, venture outside the Sound of Mull and check out the stunning Canna wall and the Firth of Lorn. These dives are usually deeper and more tidal so would be suitable for the more experienced diver. Diving can be arranged directly with centres in Oban and Lochaline.
The Isle of Mull has very little light pollution so on a clear night, the sky over Mull is great for star-gazing where you can see some truly spectacular sights. Many areas have dark sky status.
As the skies are so clear over the Isle of Mull, it is possible to witness the phenomenon of the Northern Lights which can be seen annually in the Northern regions of Scotland.
The Northern Lights, or Aurora Borealis to use its correct name, are regularly visible during the winter months, early spring and late autumn.
The landscapes on the Isle of Mull are just breath-taking. The colours and shapes are perfect for drawing, painting and photography. There are opportunities to capture wildlife on land, sea and in the air.
We welcome groups of artists and photographers who come back again and again to capture Mull in all its beauty.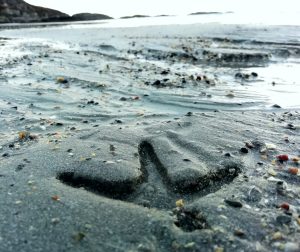 Go rock climbing on Erraid just round the corner from Iona where the single pitch climbs on the astonishing pink rock is an experience never to be forgotten on a sunny day.
You can lie on the beach for a lunch time rest.
We can provide details and contacts for group activities and excursions locally. We can also provide contacts for local tour operators.
From Fionnphort (only a 10 minute drive from Ardachy House) take a boat to Staffa and Fingalls Cave where the basalt columns are breath-taking. In spring and early summer there are also nesting puffins at Staffa and opportunities to see seals, whales and dolphins.
Also from Fionnphort, get the ferry to Iona where the Abbey is so uniquely positioned. It was a centre of Irish monasticism for four centuries and is today renowned for its tranquillity and natural beauty.
On a rough day, cross Iona and enjoy the Spouting Cave in all its magnificence!
There are 6 castles on Mull.
Duart Castle, built in 1350, stands on the cliff top guarding the Sound of Mull and is the ancestral home of the Clan Maclean.
Moy Castle was built 1450 and is in the southern part of the island.
Glengorm Castle was built in 1860 and has stunning views out to the Outer Hebrides and Islands of Canna and Rum.
There are also three other castles; Dun Ara Castle, Aros Castle, Torosay Castle.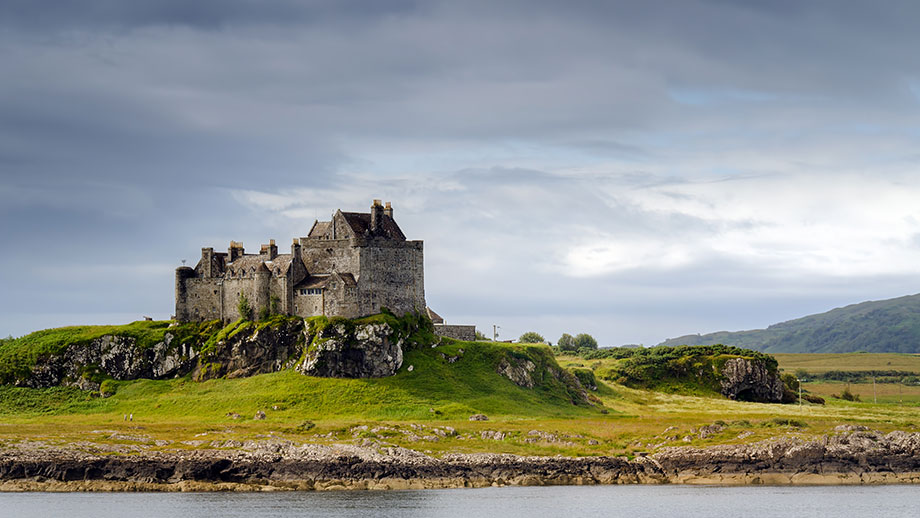 There is also the MacCulloch's Fossil Tree which is preserved in the Basalt Cliffs that is must-see for any geology enthusiasts as it is at least 50 million years old.
However, it is situated in an extremely remote place and the walk to it is challenging and can take between five and seven hours.
On your way to Langamull Beach you can take a detour to Kildavie, which was once a settlement and is now the site of an archaeological dig.
There are many hidden beaches and bays that are definitely worth a visit, many of which will be completely deserted when you arrive.
Right on your doorstep at Ardachy will be Ardalanish Bay which is a stunning white shell-sand bay. Head east of Ardachy towards the famous Carsaig Arches, or west towards the tidal island of Erraid.
Knockvologan is also a must-see as it is home to the remains of a lifeboat swept to shore in 1940 from a luxury cruise ship turned prisoner ship, Arandora Star.
The Standing Stones on the Isle of Mull, believed to have been built by Bronze Age inhabitants, are different to other places as they are often seen to have been arranged in rows of between three to five stones.
Some of the most popular sites are Maol Mor, Kilmore (Cnoc Fada) and Quinish. There is also the Lochbuie Stone Circle which is situated near the shores of Loch Buie and is still very well preserved.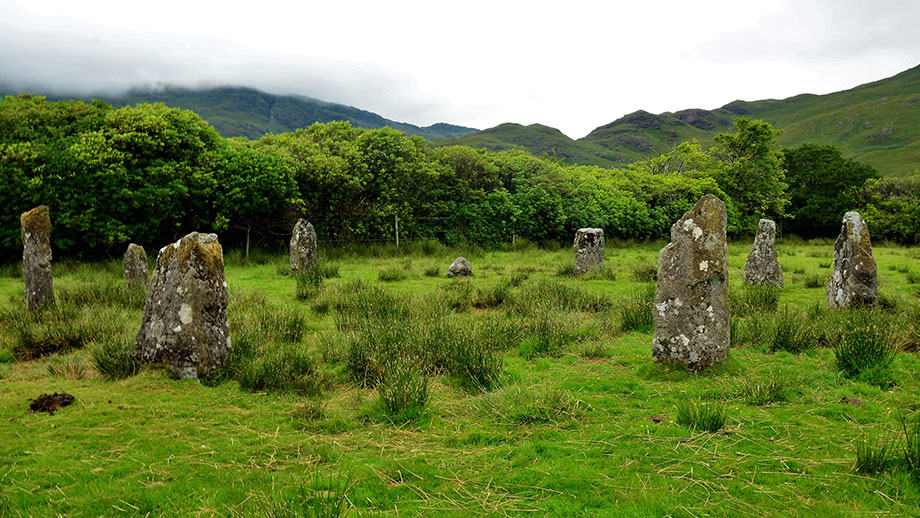 Visit Ardalanish Oraganic Farm, just down the road from Ardachy House, where they rear native Kyloe Highland cattle and Hebridean sheep.
The wool from the sheep is used for weaving their distinctive and unique tweeds, as well as scarves, shawls, wraps, throws and blankets.
Ardalanish Farm is open every day during the summer and on weekdays during the winter months.
Visit www.ardalanish.com for more information.